[an error occurred while processing this directive]
About Bhai Dooj Festival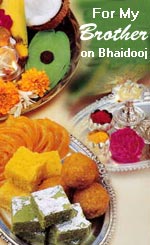 Bhai Dooj is one of the major festivals of India & one of the most awaited traditional festival.
» How to celebrate
» Bhai Dooj Teeka
» Thali Decoration
» The Story of Bhai Dooj
» Customs & Traditions
» Regional Significance
» Bhai Dooj Shlokas
» Alpana (Rangoli)
Bhai Dooj is on 1st November, 2016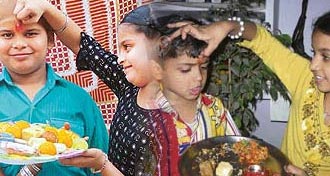 The festival of Bhai Dooj is celebrated all over the country with great joy and love between brothers and sisters to strengthen the bond of love they share.
Photo Gallery






Bhai Dooj Calendar
Get to know the exact calender date of the amazing celebration of Bhai Dooj.
Bhai Dooj Greeting card
Celebrate Bhai Dooj to strengthen the bond of love with expressive Bhai Dooj greeting cards.
More of Bhai Dooj